DECEMBER NEWS FOR YOU!
Keep up with what's happening at Whiteboard by checking out the December wrap-up. We've got something new for you no matter what you're looking to find. Check it out!
---
IN CASE YOU MISSED IT ...
We've been working hard to bring you all the information to help every day be your best day. If you haven't seen what we've been up to, check out the highlights below and then follow us on social media to never miss an update again!
Khai McBride: The Secret About Secret Sauce can be found both on the blog and on YouTube! Don't miss out on his discussion on automation and using leverage to build your business.
Don't miss reading our latest blog post about special features Whiteboard's stand-out features.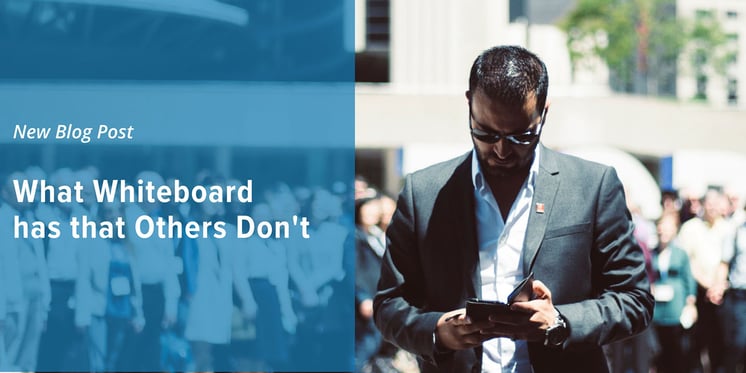 ---
STATISTICS TO CELEBRATE!
We know that all our Whiteboard users are incredible and we have the numbers to prove it! You put more than 1,600 families into new homes while still saving more than 78,000 hours using Whiteboard!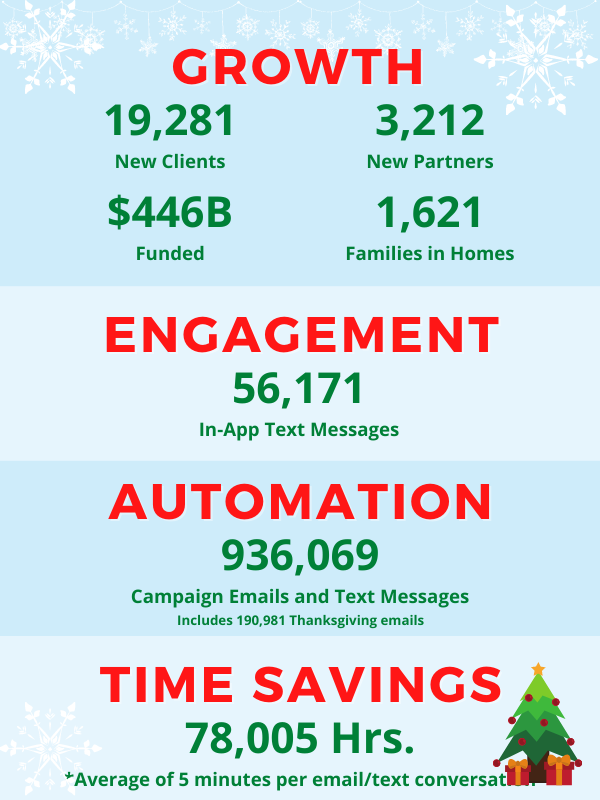 ---

DECEMBER COACHING GROUP
Congrats to the customers who invested time and energy working with a Success Coach dialing in Whiteboard specifically for their business!
Michael Bruns | Ruoff Mortgage
Lauren Fisco & Cody Conrad | AZ Mortgage Group
Kevin Fisk | Community Lending
John Hahn | Oklahoma Mortgage Pro
Jesse Herrington | Heritage Home Lending
Hung Le | Movement Mortgage
Larry Morris | Gateway Mortgage
Jeremy Stephens | Caliber Home Loans
Not every new customer takes advantage of coaching—but we highly recommend it! Do you need to complete your coaching? Or feel like you need a new campaign? Let's get you scheduled with a Success Coach: email us at support@whiteboardcrm.com or give us a call at 866-333-6311 ext. 1.
---
TESTIMONIALS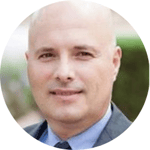 Lonny Gibson| New West Lending
"There's more to this CRM than I expected. I thought it would just be a place to organize all my contacts. I had no idea it included so many campaigns, like the 18-month credit campaign."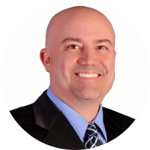 Tristian Sherril | Thrive Mortgage
"My biggest surprise with Whiteboard was the tasks and communication reminders to make sure we're really paying attention to the details."
---
GIVE US FEEDBACK!
We'd love to know what's on your mind. Want to share your feedback or ask us a question? Click the button and send us your message!