Relationships with realtors represent one of the most important sales referral resources for LOs, so cultivating your relationships with high performing realtors is crucial.
Whiteboard interviewed four successful mortgage LOs to find out how they develop their realtor partners and you can keep reading to find out what we learned during those conversations.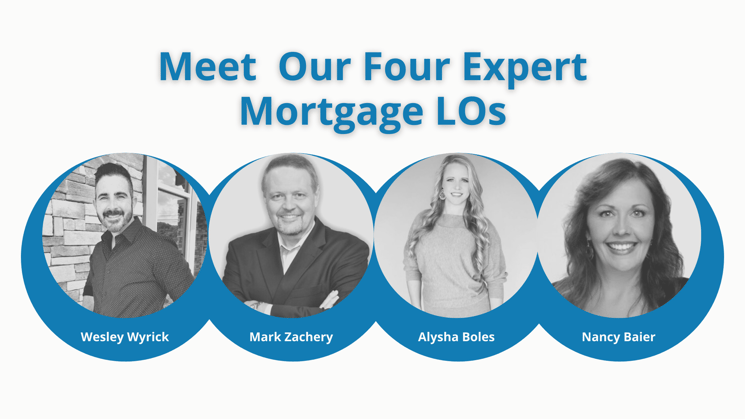 Saving Time with Video
Using video for marketing, sales, or a simple "thank you" can make a big difference. Some LOs have even made video a major communication channel. Wesley Wyrick, the owner of Wyrick Mortgage Group, is one of those LOs. In addition to creating mortgage education videos on YouTube, he's also using the medium to develop his realtor relationships.
"I'm doing a lot of video," Wyrick says. "I'm getting video in front of [Realtors] talking about either a product or service that we offer. Just to get to know them. That's been a huge part of my business."
Wyrick cites the time savings for both himself and busy realtors as the biggest advantage of using video meetings as his relationship builder.
"They get to know me without me having to take time doing the coffee appointments, get them on the calendar, and make our calendars work."
While a video isn't the same as an in-person meeting, it's the next best thing. You're more likely to get a meeting with an on-the-go realtor who can make a video call from anywhere. And it's just an effective use of time and money with 83% of businesses saying video provides a good ROI.
If you're not on the video bandwagon yet and are hesitant, start by conducting all your meetings on video to get a feel for what it's like to be on camera. A Zoom basic account is free, intuitive, and used by thousands of businesses.
Ease into creating videos a little more by recording short video messages and sending them with your emails using software like Bomb Bomb. Once you become comfortable using video, you'll wonder how you ever did business without it.
Texting Produces Results...Just Know the Rules
Mortgage veteran Mark Zachary has seen a lot of change in the industry over the years. If there's one thing he's learned it's his success is based on the relationships he develops—and regular communication is the backbone.
That's why he set up automated texting.
"The texting part of my CRM. My realtor partners love it. I get so many positive comments. 'Hey, thanks for this update. Nobody else is doing this.' I appreciate that,'" says Zachary.
His CRM automates his milestone updates to realtors and customers with a click of a button. And he can be confident that 95% of his messages will be opened within three minutes.
Research backs up Zachary's experiences, at least as part of the sales process. And as a LO, you are selling yourself (if just passively) in every interaction with either a current or prospective partner.
A study by Velocify found that texting, when done properly, has a dramatic impact on closing sales. A review of over 3.5 million lead records showed that prospects who were sent texts during the sales process closed at a 40% higher rate than those who weren't sent texts.
However, there are several caveats here.
First, sending three or more texts (versus sending just one or two) during the process boosted sales conversion rates by almost 3X. The study, however, acknowledges it doesn't know "how many texts are too many." At any rate, it's clear that some texting is better than no texting.
And most importantly, the when and what of sending texts makes all of the difference. If you send a text before initial phone contact (or presumably in-person contact) has been made you decrease the chance of ever contacting that person by 39%.
Finally, your texts must be timely and purposeful. Here are some examples:
Follow-up on commitments
Appointment reminders
Acknowledgement of receipt or approval of document
Request for missing information
Building Relationships the Old Fashioned Way
Technology makes many things easier to scale, even developing relationships. But there are no substitutes for more organic—we'll call them "old school"—methods for growing trust with realtors.
California-based loan officer Alysha Boles uses email and video for connecting with realtors. But she lets her feet do most of the talking by getting out of the office and making herself available at places she knows realtors are going to be whether it's networking events or meetings.
"[I] just try to actively be in their shoes as much as I can to become that friend that eventually becomes that person that they want to work with because they enjoy my presence."
Though "old school" is more personal, it does have its challenges. Sometimes technology's speed—getting instantly bombarded by email, social, video, and phone—makes everyone feel like they don't have a minute to spare. Is this busyness just a perception caused by more diffuse, distracted attention? Or is everyone really busier than ever because of technology?
It's probably a little of both. Nancy Baier, an Austin-based LO with Cornerstone Home Lending, feels it, whatever the reason.
"Oftentimes when I reach out to some of the realtors, their first response, and I think this probably just a knee jerk response, is that they're too busy to talk," Baier says. "They're too busy to meet for coffee or go have a social hour or something like that."
Baier doesn't let a realtor's reaction get in the way of connecting with partners. She reaches out to both the selling and listing realtor during the loan process, sending handwritten notes and "following up about things they're interested in" whether it's personal or professional.
As you can see, there's no magic bullet for developing realtor relationships. What may work for one LO may not work for another. Usually, it's a combination of tactics using technology, finding the right communication channels, and then testing the waters to see what produces results.