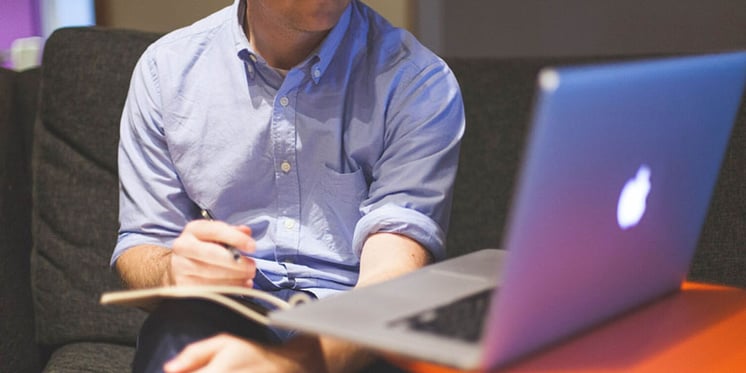 Mortgage brokers have a lot of impressive skills, we are constantly amazed by the hard work you put into your jobs.
According to the career website Zippia, some of the most important skills for working in the mortgage industry are:
Real estate knowledge
Financial services
Great customer service
Insurance products knowledge
Building relationships with new and prospective buyers
Surprised you don't see mortgage marketing on that list? We are. Most people who work in mortgage companies aren't considered marketing experts, yet a big part of the job ends up being dependent on the success of your mortgage marketing strategies!
We're here to help. Let's look at the basics you need to know about developing a marketing strategy or launching a marketing campaign that drives traffic, generates leads, and increases revenue in your mortgage company. Consider this a Marketing for Brokers crash course that will teach you all you need to know!
Digital marketing is the future of the mortgage business: you can use the power of the Internet to reach tens of thousands of potential clients in your target market, who are already searching for a loan officer or a mortgage broker.
Today's digital marketing must be mobile-friendly and as easy to consume as texting (yes, SMS marketing is a thing) so you stay at the top of mind of all those potential customers.
Without further ado, here are some mortgage marketing tips that will increase your leads and sales.
Content marketing is important.
"Content marketing" is the catch-all name for marketing strategies that are based on the idea that giving customers valuable content on your website and social media platforms will pay off with lead generation and increased revenue.
The Content Marketing Institute says that content marketing is: "a strategic marketing approach focused on creating and distributing valuable, relevant, and consistent content to attract and retain a clearly-defined audience — and, ultimately, to drive profitable customer action."
Today's marketing isn't all about great advertisements in print and online settings, or about word of mouth, even though those things are important.
Modern marketing is about providing meaningful relevant content to savvy audiences who are looking for valuable information about the topics they care about.
Proven content marketing tactics include:
Problem-solving blog posts
Landing pages which offer useful information such as a

market guide

Social media content, including videos, articles, and image galleries
E-books and downloadable guides you can provide for free in exchange for valuable contact information about your target audience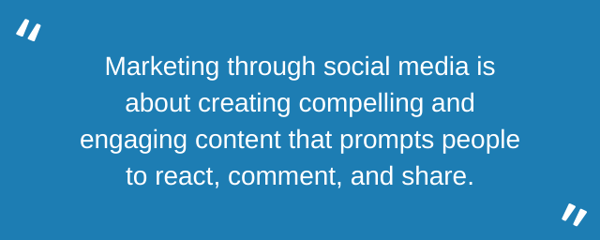 Search Engine Optimization is equally important to today's marketing campaigns.
SEO is all about driving traffic to your website through the strategic use of organic search terms.
Organic visits to your site are the ones you don't pay for in a Pay-per-Click model. In order to benefit from this kind of traffic, you need to be among the top results for different keywords related to your services and location.
For example, if you're selling mortgage loans in Fort Lauderdale, Florida, you want to show up on the first page of Google results when someone searches terms like:
Mortgages Fort Lauderdale
Florida mortgage company
Local mortgage brokers
Fort Lauderdale home loans
If your Fort Lauderdale company doesn't appear in the top results, driving local traffic to your site is more difficult. How can you get mortgage leads if your name and services aren't in front of your potential leads?
If you're new to SEO, check out some free resources, great software options, online courses, and more.
Social media, including paid ads, help drive traffic.
Instagram, Twitter, and Facebook are continually more relevant and worth your attention. Marketing through social media is about creating compelling and engaging content that prompts people to react, comment, and share. Each of these platforms provides access to audiences with different interests, and allows for paid ads.
Email marketing campaigns are still relevant, but more sophisticated than ever before.

Enticing people to open your promotional email is not as easy as it once was. Tech savvy clients and partners tend to have tons of email subscriptions and often filter them out of their inbox.

Creating an effective email campaign requires you to break down barriers by creating emails that are not only visually appealing but are engaging and useful.

When people look forward to hearing from your company because you offer great content and meaningful advice, you are more likely to get a return on investment.
Do you need help with your lead management?
If you apply these mortgage marketing ideas, you're likely going to need help managing the increase in leads. Automated lead management through a mortgage specific CRM can take the guesswork out of responding to leads and moving people through your sales funnel.
Instead of spending your time sending out follow-up emails, responding to referral program leads, or calling leads to nudge them towards completing their mortgage application, when you use your CRM tools you can automate many of those tasks.
This allows you to focus on those skills we mentioned at the beginning of this post, including building relationships with customers, navigating a constantly changing real estate market, and continually building your knowledge of the industry.
Marketing your company is about making sure potential customers understand why YOU are the right broker to work with. With the help of great marketing strategies, you can tell your story and earn new leads.