We're sharing the latest Whiteboard news directly to your inbox ...
We've created this email newsletter to keep the conversation rolling and we'll send it once each month, packed full of tips, news, and other happenings here at Whiteboard. (click the graphic to watch a message from Whiteboard CEO Kevin Ducey.
---
TECH TIP
Make it personal: Quickly customize your texting templates
The Mortgage Playbook™ comes with hundreds of templates for automated emails, text messages, and task reminders. Do you ever want to change one to read a bit differently? It's easy! Follow these simple steps to update any templates in minutes
---
MORTGAGE MARKETING RESOURCES
Download the new Ebook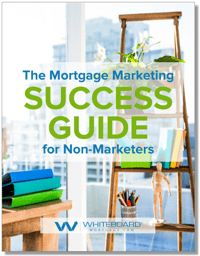 To be competitive in today's market, you have to do more than just provide excellent customer service. Marketing is a part of every competitive company's business plan.
If you don't feel confident in your marketing abilities, let us help with our latest ebook.
Recent Mortgage Marketing Blog Posts
We've been adding new, helpful mortgage marketing content to our blog weekly, have you seen it? Don't miss out on the tips and tricks we've found that can help take your business to the next level.
| | |
| --- | --- |
| | |
| | |
---
IN CASE YOU MISSED IT ON FACEBOOK
One way we enjoy highlighting our top producers and partners is by sharing video interviews hosted by Whiteboard President Kevin Ducey on our social media platforms. Click below to watch the latest ones! Follow us on Facebook and never miss an interview!
---

JULY COACHING GRADS!
A shout out to all of our recent Onboarding/Coaching graduates from everyone at Whiteboard! These new customers (and their teams!) invested their time and energy this past month with one of our Success Coaches, not only learning how to use Whiteboard, but dialing it in for their business.
Leo Martinez - Washington Financial Home Loans and Real Estate
Scott Gereaux - Edge Home Finance
Lewis Hibbs and Wendy Neumann - Lewis Loans
Debbie Marcoux and Matthew Arambasich - Mortgage Mom Radio
Hud Rhodes - Nexa Mortgage
Michael Opalinski - Molitor Financial Group LLC
Faisal Khan - Mortgage Affiliates
Steve Austin - The Dynamic Lending Team: A Division of Group One Mortgage Inc.
Matthew Baker - Revolution Mortgage
John Richter - Edge Home Finance
Alexander Romo - Federal Savings Bank
Bruce Fike - American Mortgage Loan Services Florida
Ed Miranda - PRMG - Miami
Mike Musco and Manya Williams - Nexa Mortgage
Greg Taylor, Melissa Cook, and Kim Taylor - Blue Sand Mortgage, Inc.
How about you?
Do you need to complete your coaching? Or feel like you need a new campaign? Let's get you scheduled with a Success Coach: email us at support@whiteboardcrm.com or give us a call at 866-333-6311 ext. 2.
---
RECENT CUSTOMER TESTIMONIALS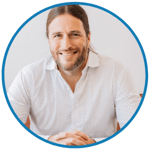 Greg Braun

- Braun Mortgage Group

"Whiteboard has been amazing by the way!! So professional and it has led to a lot of list agents converting over to buyers' agents who send us business now."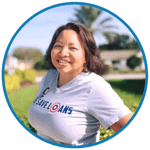 Isabel Williams

- We Save Loans

"You are my Godsend! You have built-in automated text responses with emojis that are so authentic. People really feel like they are talking to me even though we've never met."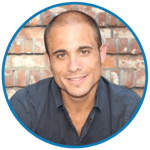 Abe Piña

- Total Quality Lending

"I am making Whiteboard the foundation of my entire business."
---
GIVE US FEEDBACK!
We'd love to know what's on your mind. Want to share your feedback or ask us a question? Click the button and send us your message!