Consistency. You likely won't see this word mentioned in an article on the newest sales technique or the latest technology. It's far from a buzzword—if anything it's humdrum, even banal.
But consistency is how the best salespeople and organizations stay on top month after month, year after year. They are consistently successful because they do the right things over and over again.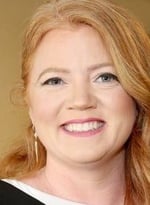 Katie Ceci lives by consistency. After 22 years in the mortgage industry, she knows that sales is a process, one where practicing the same activities with regularity produces exceptional results.
"Consistency is key," says Ceci. "That is key to the whole business. Consistency and doing the same thing every single week."

Ceci, along with her partner Mike Wiedemann, manages three Michigan branches and 11 LOs for Ross Mortgage Corporation. It's this focus that has helped their team become Ross' top producers out of the company's 15 branches spread across six states.

Being consistent is, of course, all relative. Updating your Bumble profile for an hour each workday is certainly consistent but will yield dates rather than deals. Knowing which activities will help you build pipeline and increase closings are the ones you should be doing on a regular basis.
Practicing Sales Disciplines
Ceci calls these "sales disciplines." These are specific activities her team performs two hours each day, Monday through Thursday. For example, one day her LOs will contact their referral sources. The next day it will be prospects, followed by everyone active in a pipeline with the fourth day spent contacting old databases.

Like all good managers, Cecil inspects what she expects making sure these activities are completed each day. And even though these are done religiously, they aren't mindless tasks meant to satisfy a company auditor or check a box. "This is really, really important. It gets you out of the mundane stuff and gets you out there to generate some sales activity."

If this seems like Sales 101 that's because it is. Any LO can get lucky one quarter because a few large deals land in their lap. But doing these activities routinely separates Cecil's LOs from those who do the work sporadically or out of desperation in the 11th hour in a vain attempt to hit quota.
Consistency Affects Everything
Think about it: consistency carries over to everything you do in your organization. How consistent are you communicating with your clients? Do you get back to them when you say you will each time? Do you regularly convey updates in the loan process? It's not enough to start off as a great communicator only to have your customers calling because you haven't told them their closing date. Customers expect consistency from you, too.

Even the things that should be easy and routine often fall through the cracks—tasks as simple as updating a CRM. Again, Cecil sees this as one more piece in the "practice of the profession" that helps her team operate as top producers.

"This is one of the things that Mark and I keep stressing to all of our salespeople is again to get back to that consistency. You have to have that CRM to keep you on track and keep you on task," Cecil says.

From running an organization to managing a CRM, consistency underpins everything you do. To be successful, you need to know which activities need regular attention. Then have the discipline to do the work—way easier said than done. But as Katie Cecil will tell you, even just a few hours of daily focus will mean the difference between average and exceptional.