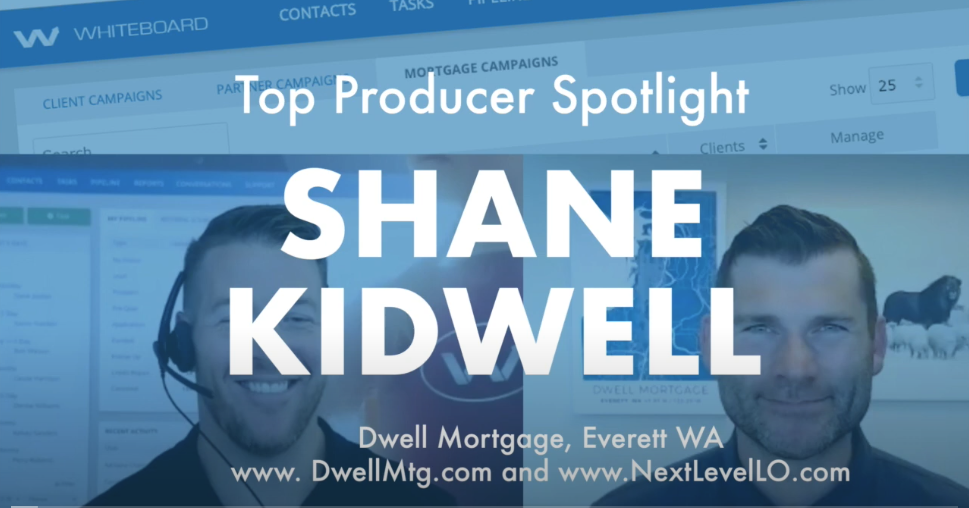 Have you ever wondered how implementing a mortgage-specific CRM will benefit you? Well, if you ask Shane Kidwell, owner of Dwell Mortgage and co-founder of Next Level Loan Officers, his answer is simple. It's time. He gets to use his time more efficiently on the tasks that are most important.
"I can always make more money," Shane said. "I can do more deals, I can get more creative, I can buy more leads, get new relationships – whatever! I can open secondary businesses that can support your primary job. You can't get your time back."
Keep reading to learn more about Shane (or check out the video below) to gain insight on how he went from part-time to part of the top one percent, how working with coaches changed his career path, and his thoughts on picking the right CRM for his team.