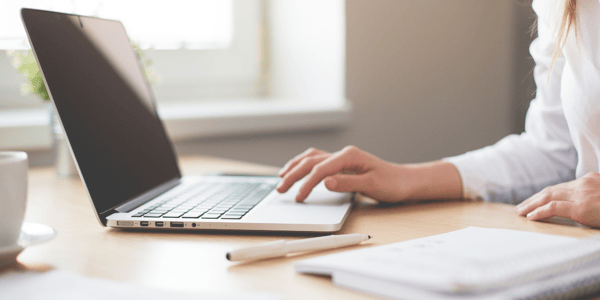 We're finding that some lenders make the mistake of using their loan origination software ("LOS") as their customer relationship management ("CRM") platform. And they're missing out on potentially valuable business opportunities as a result.
While LOS systems are an effective way to manage every stage of the loan process itself, they're not designed to nurture leads, coordinate team communication, or grow the business. They're created to expedite the processes related directly to loans, not accommodate (and improve) customer relations.
Mortgage CRM systems are indispensable because that's exactly what they're designed to do. They ensure that your relationship with your customer progresses seamlessly, without a break that could potentially cause the customer to lose interest in the process altogether. The two should work in tandem, not to the exclusion of one another.
Let's take a quick look at what each of these software packages do and what sets them apart.
What Is Loan Origination Software?
Very broadly, loan origination software automates all cycles of the lending process. It acts as a mortgage shop's 'back end,' and ultimately outputs a Fannie Mae 3.2 document, which is the standard final document for all loans. Working without loan origination software would make a complex task even more difficult, which is why many LOs find them to be a valuable part of their toolkit.
Credit Pull Functions
Hard credit pulls can affect a borrower's overall credit score even dropping it by a few points in some cases, so most LOS systems include automated prompts for authorization to pull credit and to request a borrower's eConsent form.
LOS Workflows & Tasks
LOS systems automate the huge number of loan application-related tasks, streamlining the process and making it more efficient.
Most LOS systems can:
Process pre-qualification and loan applications

Flag forms for missing information

Facilitate risk assessment and other underwriting functions

Ensure compliance with external and internal regulations
So what can't the LOS system do? Well, maintain your relationships with the very people who are most important to your business: your customers. If you hope to keep your business at the front of your customers' minds, CRM software is a must.
What is CRM Software?
Mortgage CRM software is designed to manage customer relationships, not the loan process itself. In other words, it's not meant to replace the LOS system, but rather to work in tandem with it to improve the customers' overall experience.
Mortgage CRM packages help lenders manage the customer relationship from lead to prospect, and strengthen connections throughout the process, from pre-qualification to post-funded.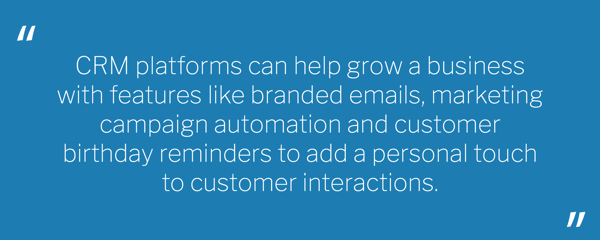 But how does it work? Well, CRM software can help grow a business with features like branded emails, marketing campaign automation, and even customer birthday reminders to add a personal touch to customer interactions. The CRM software finesses the lender's relationship with the customer, making it feel less transactional and more personal.
Mortgage Lead Management
Today, customers expect service to be fast, if not instantaneous. CRM software should allow a lender to follow up with a lead in minutes rather than hours or even days. It should include features like call prompts with scripts, a centralized contact information database, reporting center and access to standard and custom templates to capture new lead information.
Customer Relationship Management
---

Consistent customer communication is key.

---
As you probably know, consistent customer communication is key. Personal touches like handwritten notes and appreciation gifts can strengthen the relationship between lender and borrower throughout the loan process. A CRM platform gives you the ability to track customer preferences as well as information that could help you better develop a rapport with them— preferences about everything from sports teams to restaurants to their preferred method of communication.
An effective mortgage CRM solution should, for example, allow team members to set reminders with templates to keep a customer engaged with the right message at the right time.
Communicate Via Text & Email
Internal communication between team members and customers is vital. So a good mortgage CRM platform should enable team members to connect via text and email to encourage frequent and efficient interactions.
How Loan Origination Software & Mortgage CRM Software Work Together
Mortgage CRM software is a powerful sales and marketing tool. It should integrate with the LOS so that information flows seamlessly between both systems. For example, a CRM software system might issue contact prompts when a new loan application is submitted in the LOS.
LOS & CRM Integrations
To compete in today's high-tech environment, mortgage CRM software integrate major LOS players. Lenders should also look for a CRM platform that interfaces with lead aggregation sources like Zillow, Lending Tree, Realtor.com, BoomtownROI, Homes.com, and LeadPOPS.
For more information on how a mortgage CRM software solution can help your business grow exponentially, we invite you to visit us here. Let us take the hassle and stress out of setting up your CRM so you can get to work doing the things that make you money.