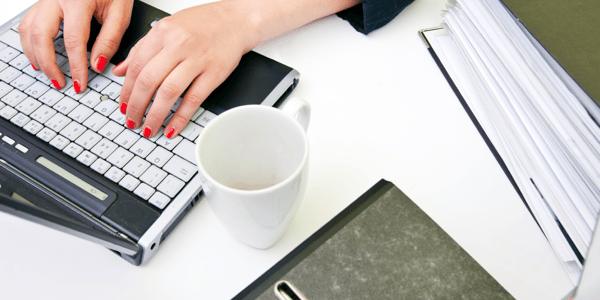 Solid leads are the lifeblood of the mortgage industry. Leads become prospects and prospects become closed deals. Managing the lifecycle of these leads is crucial. But how are you keeping track of this vital information? Jotting notes in a notebook? Maybe an intricate series of sticky notes? A bloated spreadsheet? Luckily, there is software out there to help you with these tasks.
Proper contact management software is key
There are many options available to help with basic workflow tasks. At the very least you should use software that keeps track of contacts. Users should be able to quickly access details such as name, address, and phone number. Ideally, users should be able to see a history of when a prospect was contacted and the results of that contact. These are the very basic functions of contact management software. But the right software for you should be so much more!
---

Mortgage CRM software is designed specifically for the mortgage industry.

---
Not only does it track contacts, it tracks the process of a mortgage application, the documentation involved, and the loan approval. For the point-of-sale, customers can be provided a web-based portal to apply for loans and upload accompanying documentation, eSign disclosures, and monitor the status of their loan.
Throughout the loan process, communications between borrowers and loan officers are easily managed with automated and customized emails. Mobile applications make the entire process easily managed on mobile devices for customers on the go.
A collaborative cloud based space for Loan Officers
Mortgage CRM software provides the transparency necessary to manage customer relationships easily and efficiently. Whether you are an independent loan officer or managing a team of loan officers, mortgage CRM software provides a centralized area for tracking the qualification process, following up with leads, and reporting on analytics and results.
---

Industry specific software solutions are exploding.

---
For example, software exists for real estate agents that allow for generating dedicated web pages for properties, in many cases pulling directly from the MLS. Agents can manage Facebook lead generation, SMS/Text lead capturing, virtual tours, and Craigslist listings all within a centralized software system.
Mortgage CRM software is designed specifically for the mortgage lending industry. Individual Loan Officers, entire teams, and offices can benefit from the easy-to-use web-based software, increasing efficiency and reducing the cost of the loan application and approval process. Team-based texting improves communication between borrowers and other team members and stakeholders. You can follow up on leads in minutes, not hours, and drive engagement with customers in real time.
Call prompts with scripts allow you to confidently make proactive calls to customers with key contact information and scripts right on your screen. You can view critical daily tasks, milestones, and referral sources in a convenient dashboard snapshot. Ready made templates let you communicate the right message to customers at the right time, while the customizable nature of the templates ensure the ability to still have a personal touch. Forms and form groups let you capture and collect new client leads and client data with pre-loaded or customized forms. Robust reporting features let you view lead conversion results, top referral sources, and much more in easy-to-read graphs and charts.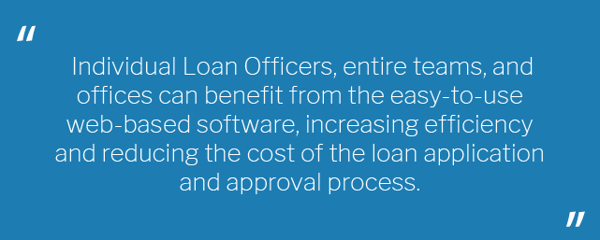 Easy and automated mortgage lead follow-up
Mortgage CRM software can easily integrate with any existing Loan Origination Software (LOS) you may already have. Messages are automatically sent to team members in real time when milestones are reached. For example, when a customer submits a loan application, an email is sent to the customer containing valuable information on next steps. Client expectations are automatically managed with customizable templates.
One to one texting
Specialized features with mortgage CRM software allow more direct communications with customers, such as one to one texting. In today's world customers expect to stay informed, even on the go. Having the ability to manage text messages through the app allows you to track communications with customers and make these communications viewable and searchable to all users of the software.
Automated email marketing
Communicating with customers is easy with mortgage CRM software. With an email marketing campaign you can quickly send a message out to all your customers to keep them informed of changes in the industry, such as mortgage rates, or changes within your specific company.
Interested in learning more about the many different ways that CRM software can revolutionize your processes? Let's talk. We can set up a demo that will detail the features that can take your business to the next level.