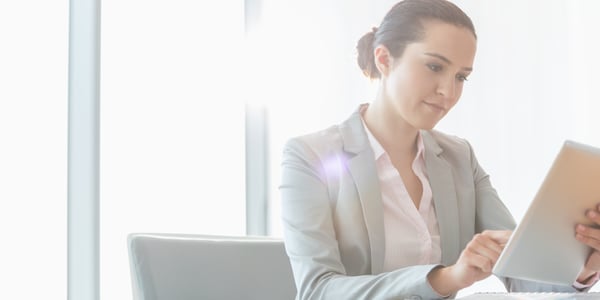 You may be the greatest mortgage professional the world has ever seen; but, if you're managing customer relationships in a spreadsheet; or, you're using a general purpose customer relationship management platform as nothing more than a glorified contact management database, you're probably also the industry's best-kept secret. Which might be great if you're trying to keep your secret sauce under wraps, but not exactly ideal when it comes to growing a business.
Luckily, these days there are lots of mortgage CRM software packages available on the market. But how do you know which one is right for you?
The Basics
Whether you're an individual loan officer or run an office full of team members, at a minimum your CRM software should:
Be intuitive yet powerful

Be easy to implement at a reasonable price

Keep prospects, customers, referral partners and other contacts organized in a central location

Be an out-of-the-box solution using modern automation and analytics to handle all your marketing and lead management functions

Be customizable to your business

Be cloud-based for easy access
---

But most importantly, the end goal of any CRM software should be to grow your business.

---
It may have all the bells and whistles, but if a mortgage-specific CRM system doesn't drastically increase your lead conversion rate, it's not worth using. Period.
The Details
Loan Pipeline
A CRM software package should simplify and organize the process of viewing and tracking the status of leads, referrals, and applications. It should streamline workflows and ensure your team never misses a milestone.
Workflow and Critical Task Management
Features like mortgage-specific lead and loan pipelines are helpful, as is an intelligent sales workflow that presents high-impact tasks and reminders throughout the lifecycle of the loan.
If these critical tasks are delivered to an easy-to-read dashboard, even better. There's huge value in at-a-glance capability to view daily tasks, milestones and referral sources.
Look for software that offers customizable workflows and integrates with tasks so nothing falls through the cracks and you never miss an update in the loan process pipeline.

Needs List Management
A CRM for mortgage brokers should facilitate the easy tracking of need-list items with standardized electronic forms and automated requests for supporting documentation like tax forms and pay stubs.
It goes without saying, this kind of data capture can be time and labor intensive, so it's imperative your CRM includes a document management solution so your LOs can focus on getting applications approved and following up with leads.
Look for software that not only includes pre-loaded forms for capturing new leads and collecting client data but also allows you to create custom forms with an intuitive form editor.
Relationships
At its core, the mortgage industry is a relationship industry. Without solid relationships, deals don't get done.
So aside from simplifying your processes, your CRM platform should help you deliver world-class customer service with a reputation for reliability, responsiveness, and trustworthiness.
And that's only possible if you develop great systems of communication.
Team-Based Texting & Mobile Apps
You want to remove all barriers to communication, both internally and externally, so a CRM that uses a mobile app is key. You want your team to be able to communicate with borrowers, real estate agents, referral partners and each other easily and seamlessly, and in today's world, that means communicating on the go.
A team-based texting feature from within a mobile app is a brilliant feature that allows your team to have both in-app and ad-hoc conversations with contacts in real time within the platform.
Look for a team-based feature with pre-built texting campaigns that automatically notify everyone involved with the mortgage at each stage of the process. (Which can make all the difference with a first time home buyer!) With this capability, contacts won't have to stay in their email inboxes to hear from team members anymore.
---

And here's the really brilliant thing about this feature: it makes digging through non-compliant information scattered across multiple devices a thing of the past.

---
This team-based texting feature puts all your notes, conversations and data in one place, in a format that will delight your compliance department!
Emailing Your Mortgage Leads
Many CRM software packages offer email autoresponders that let your team send corporate-approved or custom designed email templates. Some also include post-close campaign templates as well, which can help prime the pump for refinance campaigns.
CRMs with segmented lists also allow your team to deliver personalized messages to the right people at the right time.
Relationship & Referral Tracking
Mortgage-specific CRMs help you track referral partner and relationships, and many offer callback calendar reminders and can prompt LOs when it's time to follow up with a contact.
This helps keep your team on track, and lines of communication stay open between all the stakeholders which are critical for creating and maintaining the strong relationships that drive sales.
Reporting & Analytics
But the real value lies in the ability of a CRM's relationship and referral tracking feature to provide in-depth evaluations and insightful analytics. It's one thing to keep good track of your relationships, but if your system isn't delivering illuminating analyses of those interactions, it's only doing half its job.
Ideally, reporting and data analytics are delivered via a centralized dashboard so all team members are looped in at every stage. Look for software that offers a robust reporting center that keeps your team informed of new mortgage apps, lead conversion results, top referral sources, and other deep sales pipeline analytics.
Marketing
Referral Partner Marketing Management Tools
Great marketing grows business. But how should a CRM help you execute effective marketing campaigns?
A CRM should provide your team members with a unified sales and marketing dashboard. When all internal stakeholders are on the same page, your marketing functions fire on all cylinders.
Most CRMs have the ability to do some form of co-branded marketing with referral partners, and some even offer a huge library of available materials.
And it's not enough for the software to merely prompt your team to make calls or follow up, the best CRM packages include battle-tested scripts for your team to follow so your messaging is consistent, persuasive and professional.
Built-in campaigns for lead and partner management function more like workflows, with 1-to-1 emails and tasks. They act like project management for a lead and a loan.
The bottom line is that your CRM should centralize and automate your marketing and sales workflows without making clients and referral partners feel like just another number.
Lead Capture from Zillow, Realtor, and More
This is an obvious but incredibly important feature for your CRM to have. Look for software packages that work with industry giants like Zillow and Realtor.com.
You've got to have an effective way to feed the pipeline, and lead gen integrated CRM software can help you do just that.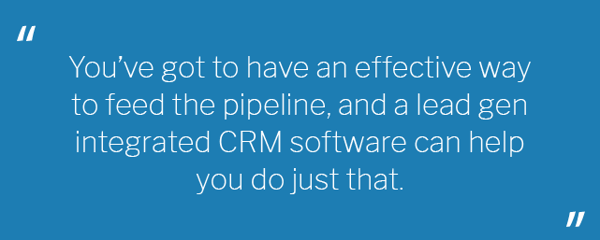 Automated Reminders for Important Events
With an automated loan process pipeline, your team will never miss a task or an update. They can focus their time on bringing in new prospects and taking care of existing customers, not on cobbling together individual reminder systems which inevitably fail.
Automated Campaigns for Each State of the Pipeline
Your mortgage-specific CRM should automate lead/borrower/partner communication to achieve optimal workflow efficiency.
Look for systems that include:
Pre-written emails & texts

Task reminders

Phone scripts

Built-in campaign logic.
---

Ideally, your CRM should offer an out-of-the-box, ready-on-day-one content solution.

---
Without this type of feature, your loan officers have to spend time planning out campaigns, writing copy and designing entrance and exit workflows. It's a recipe for wildly uneven marketing campaigns and is sales -- killer.
Integrations
If a mortgage-specific CRM package doesn't offer robust industry integration capabilities, keep walking. Look for software that integrates with Calyx Point, Encompass, and drag and drop Fannie Mae 3.2.
Loan Origination Software
Mortgage-specific CRMs should offer real-time LOS integration capabilities with database monitoring so your team receives opportunity notifications as critical events happen.
If a borrower's credit score presents a challenge, your CRM software should 'talk' to the LOS that so mortgage brokers can act quickly to refer them to a credit repair service partner.
Similarly, changing mortgage rates affect loan amounts and options so your team needs to be kept current as they follow up with leads and partners.
The Long-Short
If you're in the business of growing your business, you're going to need a mortgage-specific CRM. There are many software options on the market today, so be sure to choose one that doesn't just promise results, but actually delivers them.
If you like the sound of an out-of-the-box CRM solution with next-level features like team-based texting and pre-build automated marketing materials and campaigns (that won't break the bank), we'd love to talk!