You can find dozens of blog posts and videos about what Whiteboard CRM does best, its features, pricing, and customer testimonies. The website and blog are filled with pages to help you better understand our product – which is as it should be.
I bet you can guess several things that Whiteboard CRM doesn't do. It doesn't make you dinner or file your taxes. Whiteboard won't make you run faster or jump higher, be more attractive to the opposite sex or grow back hair you've lost.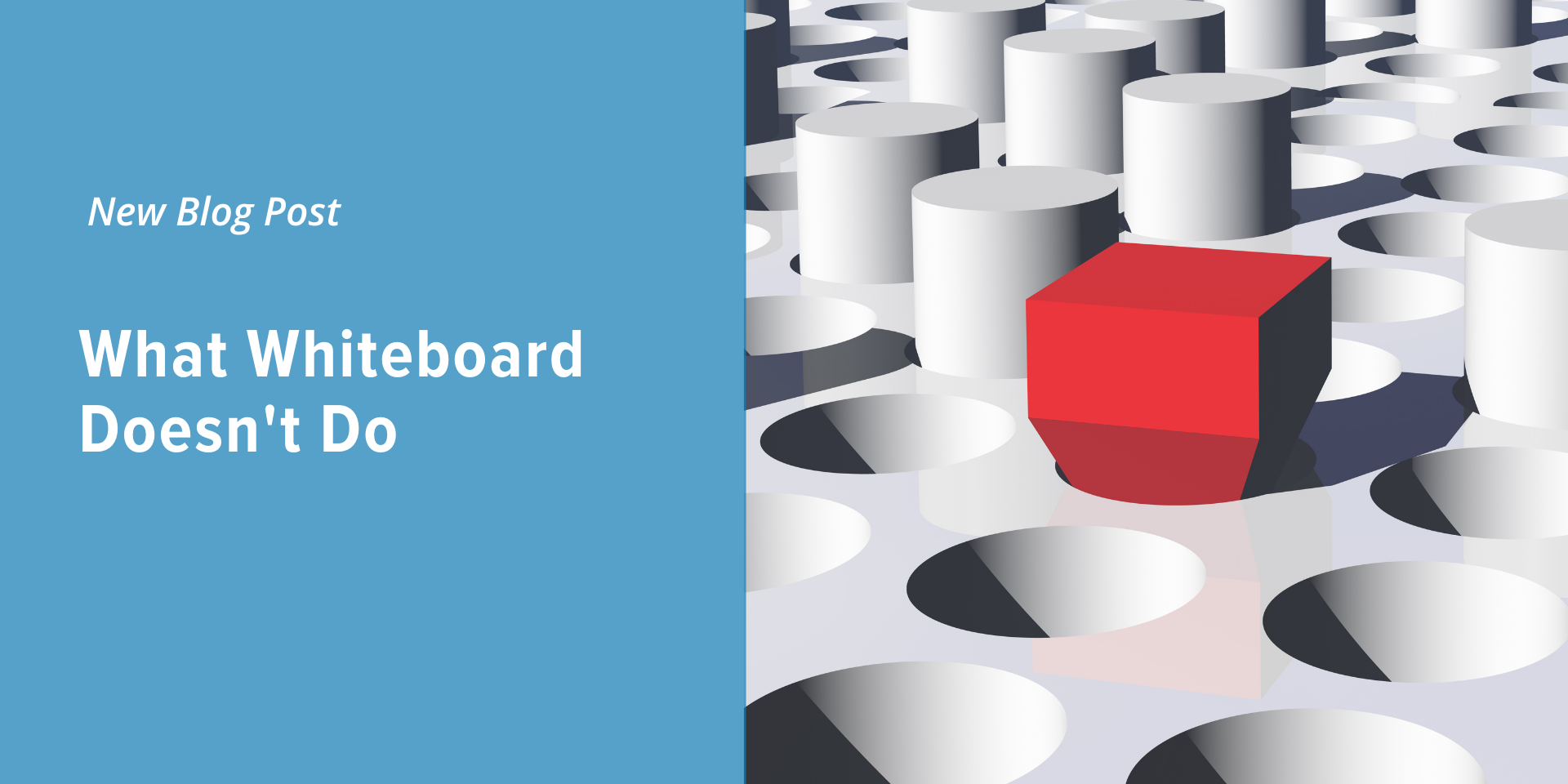 However, in the end, we're sure there are times when you want to cut to the chase and make it as simple as possible to understand what Whiteboard CRM doesn't do and whether it would be a fit for your business. Where are the breaking points your colleagues have found when they've decided Whiteboard CRM doesn't fit their business model?
We're here to help you understand what Whiteboard doesn't do by providing the answers to a list of frequently discussed questions to help you better ascertain whether it is right for you.
White
board does not currently support corporate capabilities.
At Whiteboard, we're always working to grow and improve, but at the current time we don't have the ability to serve large corporate teams with our CRM. We love to help individuals and small teams make their dreams come true.
Whiteboard does not host non-public private information.
Whiteboard CRM is not a financial institution and therefore has no need to host private or personal identifiable information.
Whiteboard does not incorporate voice integration.
We often say that we focus on the 'R' in CRM meaning that we focus on helping to facilitate creating relationships. At Whiteboard we believe most people prefer to communicate through texting, which is where we've put our focus.
Whiteboard does not keep your data.
Your data belongs to you and at Whiteboard we'll never keep it if you decide to cancel your subscription.
Whiteboard does not sell your information.
Ever. Not your personal information or that of your customers and partners. It's as simples as that.
Whiteboard does not generate leads.
The CRM software works to facilitate relationships, it takes over after the lead has been established. We do however make connections with lead generating software.
Whiteboard does not facilitate mass
texts or
emails.
Our software helps you to create meaningful relationships with your partners and customers and therefore doesn't provide a way to consistently mass text or email large numbers of people.
So, what does Whiteboard CRM do?
I'm sure you still have questions about some of the above answers, but if these aren't breaking points for you, we'd love to show you more about how Whiteboard CRM could be a good fit for you. Check out the blog post "What Do You Want to Know About Whiteboard CRM" for answers to more commonly asked questions.
If you've read everything you want to about Whiteboard CRM and you're ready to see the software for yourself, schedule a demo today with one of our specialists! They're ready now to show you how it all works and answer any questions you may want to ask.