At Whiteboard, we know finding the right CRM for your business is a daunting task. Taking time out of your day to research and discover your options and then comparing features and pricing can seem like a full-time job if you don't have filters in place.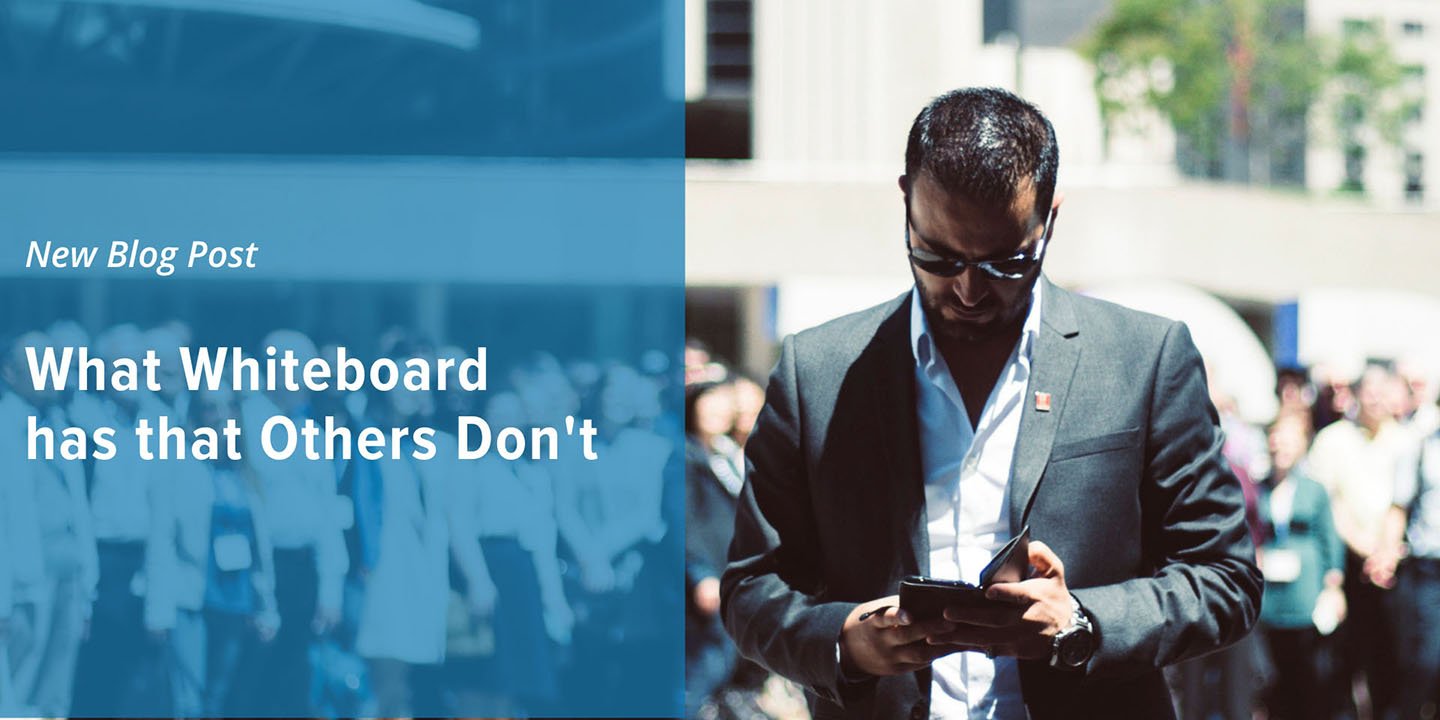 We want to help. Finding and using a CRM should make your work life easier, not more difficult. Beyond that, we want to help you find the right fit for your business. Of course, we hope Whiteboard is the CRM you need, but if it isn't, we want to help you discover which one is perfect for you.
In this blog post, we highlight what Whiteboard has that other CRMs don't, so you'll have a better understanding of what our CRM can do for you.
Why choose a mortgage-specific CRM?
While your options for finding the right fit in a CRM aren't countless, there are more options than one can feasibly research while keeping up with your day job.
Some of the big, well-known CRMs like Salesforce, Pipedrive, and HubSpot come as a completely blank slate that can be tailored to fit your business and may be a good idea if you have the staff and time to tailor it to meet your needs.
If your mortgage business is a smaller office, without enough staff to dedicate to development and customization, then you may be biting off more than you can chew with these larger, generic CRM's.
Industry-specific CRMs (like Whiteboard) may not have a list of features a mile long, but the features they do have are specifically designed for your business needs. The pipelines, content, forms, are already tailored for data related to the mortgage industry. You and your team won't be starting from scratch to create all the campaigns, task-lists, and workflows necessary for a CRM to function.
Once you get started with your CRM, there are times when you're going to need extra help. When that happens, who do you call? The CRM's Support and Customer Success team. When you choose a mortgage-based CRM, the Customer Support and Success teams already understand your industry and can help you customize the software based on your individual business' needs without having to try to learn your industry on the fly.
Why Whiteboard instead of other mortgage-specific CRMs?
Now that you understand why it's a good idea to narrow your search down to the mortgage-specific CRMs, what is special about Whiteboard as compared to Jungo or SureFire? First, these other CRMs are great, and we recommend them when Whiteboard isn't a fit.
In the end, it boils down to the features you need, how well the CRM fits your business needs out of the box, and how easy it is to customize things when your business needs adapt alongside changes in the industry..
First, Whiteboard's stand-out feature is that it was created by a loan officer, specifically for loan officers, LOAs, and brokers. Our founder, a top-performing producer, used his own experience to create the Mortgage Playbook. He and his team turned it into Whiteboard CRM's software.
The Playbook is made of pre-built, automated marketing materials and campaigns that help you grow your business with content throughout the entire loan process, along with campaigns for refinancing, birthdays, holidays, partner marketing and more.
From day one, you have full access to branded emails, call prompts with scripts, and pre-determined tasks for more personal touches like handwritten notes and gifts. It can even be personalized and refined specifically for your office or team's needs. This is what makes Whiteboard different. This is "Top Producer in-a-box."
At Whiteboard, our customer success team is not only U.S.-based but is there from the very beginning with one-on-one coaching sessions. Our Implementation Specialists even help get your data into the CRM at the beginning of your onboarding process, to ensure every new customer starts off on the right foot.
Whiteboard CRM is waiting to hear from you.
Are you ready to learn more about Whiteboard's features? Are you curious to know how Whiteboard compares to the competition? Schedule a demo today with a member of our Sales team.
When you talk with anyone at Whiteboard, there's no pressure. We're here to be transparent about how we can help you – and if we're not the right fit for your needs, we'll help you figure out which CRMs might be.