Hot mess or hot market? The answer all depends on where you sit. If you're one of the millions out of work who've put their mortgage in forbearance (or worse, lost your home), it's a no-brainer.
If you're an LO or an agent, the sun is still shining and you're making hay. But despite the economic downturn there's good news for the former and even better news for the latter.
Whiteboard President Kevin Ducey sat down with David Childers, VP of Content and Marketing with Keeping Current Matters, a company that specializes in breaking down the complexities of the mortgage industry into simple ideas anyone can digest.
Clawing its way back
When Covid-19 began negatively affecting people's health in March, the economy experienced a corresponding downturn. From happily chugging along to dragging its feet while gasping for breath, state-mandated lockdowns forced layoffs, business and school closures, and pushed those who kept their jobs into their homes for work.
Now, more than six months beyond the initial market plunge with millions still out of work, we're finally seeing bright spots on the horizon.
"Real estate is the shining star of the economy right now," says Childers. "It has a significant impact on the economy certainly with the gift of low interest rates driving demand."
He points out that active mortgage forbearances have slowed from a high of 4.76 million at the end of May, to 3.8 million in early September. Unemployment is also trending steadily down from a peak of 14.7% in April to 8.4% in August. While defaults and foreclosures will likely increase, it won't be as disastrous as originally thought.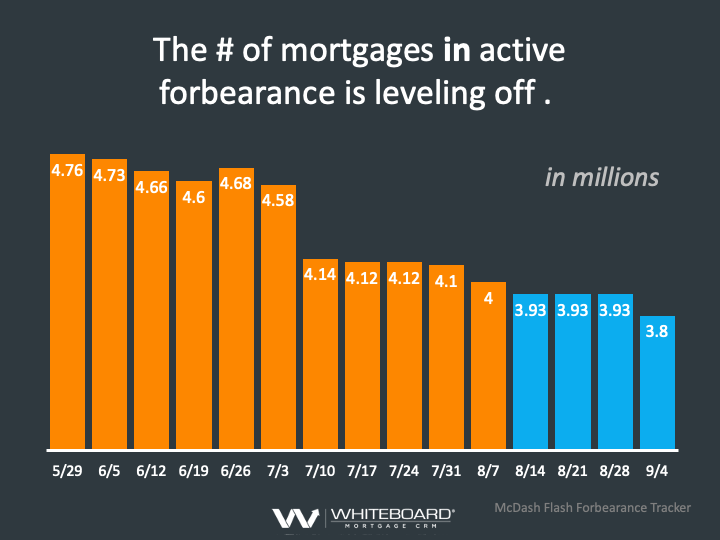 With 42% of homes classified as "owned free and clear," those consumers are well-positioned to weather the storm. Additionally, 58% of homeowners have at least 60% equity. Childers notes, "People can leverage equity if they're going through a tough time."
An interesting environment
If you've heard it once, you've heard it many times –– we are living in unprecedented times –– which is affecting every aspect of life. It's leading to an interesting environment in the mortgage industry we haven't before seen.
The low cost to purchase and refinance homes is fueling a fire, making the market HOT. Today's average 30-year rates are 2% lower than they have been in the recent past. Both purchase applications and pending sales are well above last year's levels, proving traffic is also up.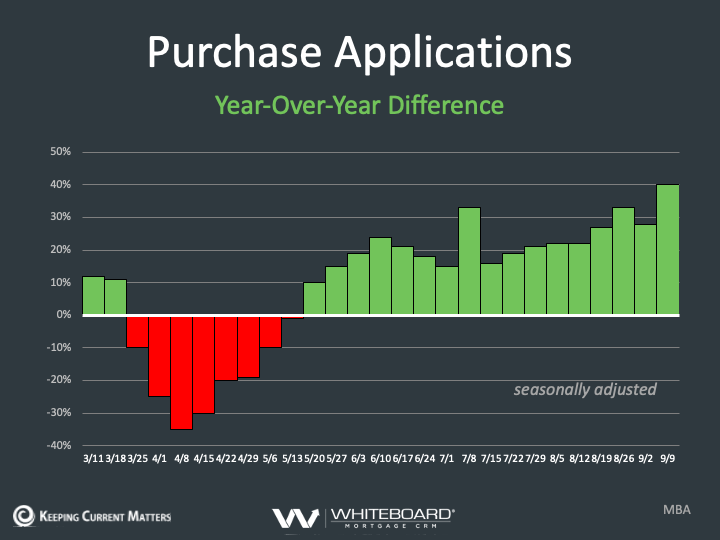 Homeowner's are experiencing a "need to change." Due to the shifting role of the home in everyday life, you can see a migration from urban to suburban areas.
"We know home has become much more important. It's the place we eat, workout, work, go to school, do everything and people are saying 'I want a different option,'" Childers says.
According to a recent Zillow survey, 75% of Americans currently working from home due to the pandemic would prefer continuing to work from home at least half the time –– even after their workplace reopens. Also, 66% of those surveyed would consider moving to a new home if they had the flexibility to work from home as often as they want.
No one has a crystal ball revealing the secret to how long the pandemic will last, much less whether mandatory orders to work from home will be permanent or what additional long-term options will look like. Some major companies have made remote work permanent, while others are adamant that their employees return once they've been vaccinated.
Despite all the positives in the mortgage industry currently, there is one major snag: low supply. Childers says he believes this is the biggest challenge right now — and it doesn't look like it will be alleviated any time soon.
Research by Freddie Mac shows the current annual construction rate sits 370,000 units below what's required to fill long-term housing demand. This means many people, particularly those in states with negative supplies, will be simply unable to buy a home.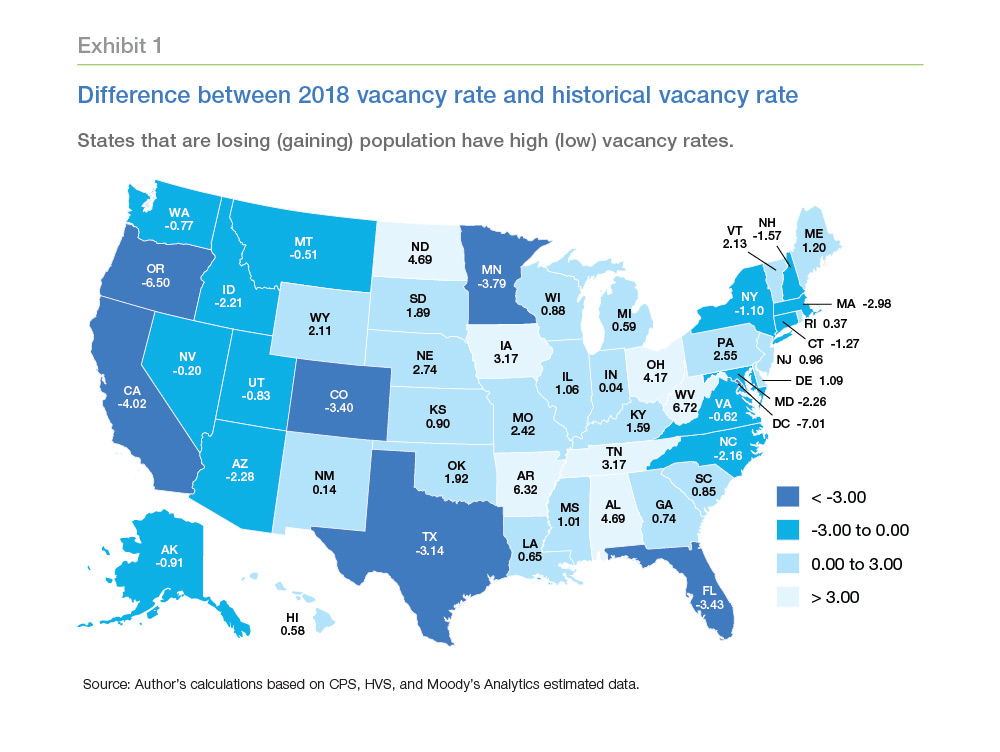 (Above photo courtesy of Freddie Mac).
How LOs can continue to bring value
As an LO, you're probably booking business at 100 mph, simply trying to keep the "car from careening off the road." Despite long, stressful days, the position you're in is a good one and Childers shares ways you can make yourself more valuable in these troubled times.
The first way is with partnerships. A common question brought up in webinars with agents over the last several months is how to get in touch with their lender partner, Childers says. It's understandable that the volume of loans coming in is causing a breakdown in communication, and some agents are feeling ignored.
"There's no better time than now to stay in touch with agents –– whether new or you have disregarded them in the past," Childers says.
Building or rebuilding these partnerships will pay off, especially into next year when existing home sales are forecasted to increase between 8% and 12%.
The second way LOs can bring value is with education—consumers need to know what's going on in the housing market. Unfortunately, it's a topic overshadowed by the scary headlines, particularly with the events of 2020. Childers drives education home with this Dave Ramsey quote: "If you're looking for something like a mortgage, real estate, or other major transaction, look for someone with the heart of a teacher and not a salesperson."
In other words, it's your obligation as an LO to ask your clients about their needs, educate them, and help them make the wisest financial decision. This goes for anyone you have contact with.
"Whatever partners out there you are doing business with, bring them the facts about this market," Childers says. "And if you develop a brand of doing that, you'll never have to worry about business."
Final thoughts
You're incredibly busy, but to take advantage of all the opportunities presented currently you need to leverage your relationships. Sometimes keeping those relationships alive isn't the easiest (or the most fun) task.
We're here to help you along your path to success and with that mission in mind we've got some additional resources you can access on our blog. Just a few of those include:
There are all these things and more on the Whiteboard blog page. Stop by and see what resources you can use to make your business better today. Need some help you don't see? Don't hesitate to let us know what you need on social media or by calling today.