Heather Bomar has always been passionate about relationships. Part of her 2007 vision statement included wanting to relieve the burden of the loan process from her partners and putting it "reliably" on her shoulders. Doing this would inspire confidence in her team and make her partners look like rock stars in the eyes of their customers.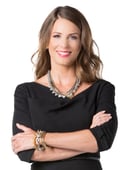 Fast forward to 2018. Bomar and her ever growing team at Cornerstone Home Lending in Oklahoma City funded 354 families for nearly $80 million, putting her on Scotsman Guide's Top US Women Originators.
This passion and focus on the loan process has clearly served them and their partners well.
Supporting her Partners
"When [partners] refer a family over to our team, they know that we've got it. And when we issue a pre-qual letter to them, they know it's as good as gold. It's basically as good as cash," Bomar says.
And she has never worried about finding the right partners. Her mentor once told her there will always be enough successful partners to work with who are like-minded. The key is to find those who have similar goals and/or similar values—and not to worry because not everyone will be a good fit. Just keep searching until you find the right ones.
Of course supporting partners is only one part of Bomar's success equation. The other two areas she concentrates on are team development and client relations.
Communicating with Clients
If a crucial part of client relations is communication, ranking just below that in importance might be how you are communicating. Bomar's team uses a combination of phone, email, and texting. As she says, they use "systematized communication," sending weekly Friday updates and milestone updates by email automated from Whiteboard CRM. They've adopted a different approach for referrals.
In the past, when a referral contact came over, they would call and leave messages—but this didn't always yield the fastest or best results. Then they started incorporating a texting "system" into their initial referral outreach using the automation features in within Whiteboard CRM.
"We would text them and say 'Hey, so and so asked us to reach out to you for your new home loan. Congratulations! So exciting! Do you have a few minutes today?'"
Though the team didn't abandon their phone calls, they liked what they were seeing from their texting results in Whiteboard.
"We always tried the phone first and if we didn't get them, 9.5 times out of 10 we would always get a response back by texting in Whiteboard. We found we were getting much quicker responses via text in situations [with phone calls] where it might be a couple of days or no response at all."
Developing her team
Bomar's team consists of a processor, two loan analysts, and a pair each of client specialists and closing coordinators. As might be expected from a high-producing shop, communication is also key here. To keep everyone in the loop, they have bi-weekly team meetings, bi-weekly one on ones, and mortgage reviews. And as a reminder to stop and smell the roses, they also have regular team celebrations.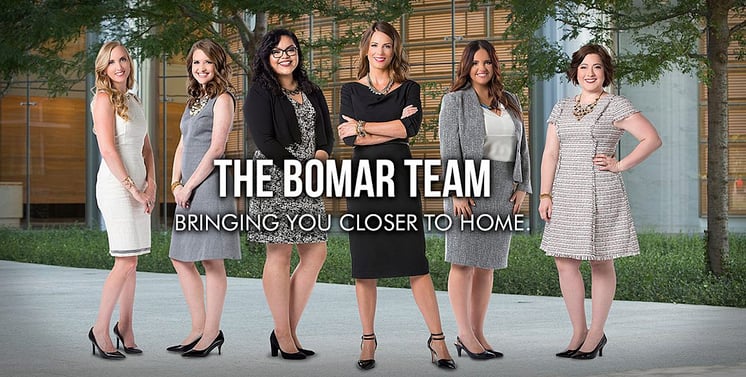 Another key to her team's development is empowerment. If the sign of a well-managed operation is that it runs just as well when the boss is gone, then Bomar has it dialed in. She takes off every Friday, leaving the team to run things.
"Through our systems and my amazing team, they are literally able to run everything on Fridays," leaving Bomar to spend time with her four kids.
So what's next for Heather Bomar and team? "Our Big Hairy Audacious Goal is to fund 500 families this year."
To learn how WhiteBoard CRM can help improve your work/life balance, schedule a demo with one of our specialists today.